The radiator that was in the car had been incorrectly re-cored at some point. The tanks were original correct Z/28 tanks, but someone changed the core to a 4-core.
On Jerry MacNeish's inspection report he noted that it is a UH radiator, CB tank, dated 'A' but it has an incorrect replacement radiator core.
On this CRG page: Radiator Info
The Camaro Research Group website states:
Engine: Z28 w/ manual transmission
Broadcast Code: UH
Part No.: 3010178
Core Rows: 3
Core Width (in.): 21
Fin Spacing (in.): 0.16
Before pictures:

Tank shows "Harrison" made it.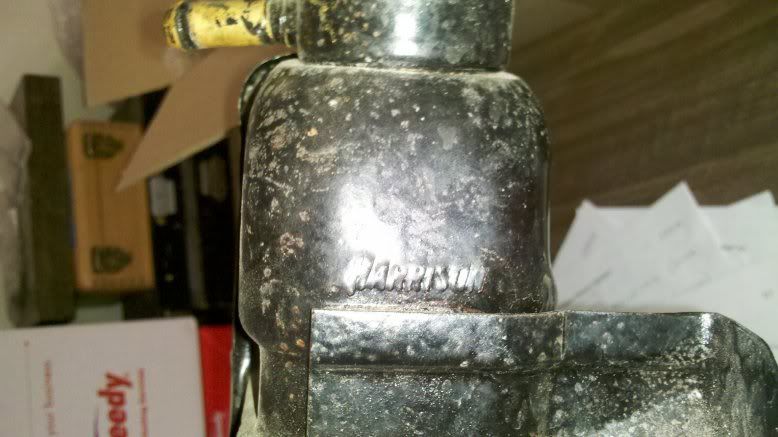 Between the C and the B is the letter "A" which means it was made in January.
"UH" designates Z/28 radiator
"CB" designates 1969 302 radiator

For restoration, the tank was sent to:
Classic Radiator
Bill Carberry
566 Farmingdale, NY 11735
phone: 516-293-9026
email: caparad@hotmail.com
Web site:
I asked Mr. Carberry not to paint the radiator as Mike Labrecque said he wanted to paint it. It looks like Classic Radiator did a great job on it.