At first, I had no intention of building a Concours level show car. I wanted a local car-show type car. I knew that the brake booster was heavily pitted but since it was original to the car so I might as well have it restored. The plans have changed and that means the booster has to be changed too.
The brake booster and master cylinder were restored by Jerry MacNeish of Camaro Hi-Performance who did an excellent job restoring them. However, when Mike and I looked at the booster we realized that the pitting is too deep for a show car.
I did not take many before pictures. 1969 power brake boosters were stamped "9204". On the opposite side of the tab is the Julian date. I just took a few pictures of the "9204" and the Julian date code of 341 which is Dec 6th. The "9204" is the 1/4 inch size which is correct for earlier boosters. Per Jerry M, early '69's use a large 1/4″ stamp while the later boosters after Jan-Feb 1969 use a smaller 1/8″ stamped number. So the date of the original booster is Dec 6th 1968.
The original booster I sent to Jerry was in horrible condition as you can see by the 9204 tab. The entire booster was in this condition.

He did what he could and it excellent work on the booster, but the pitting is too deep for a show car booster.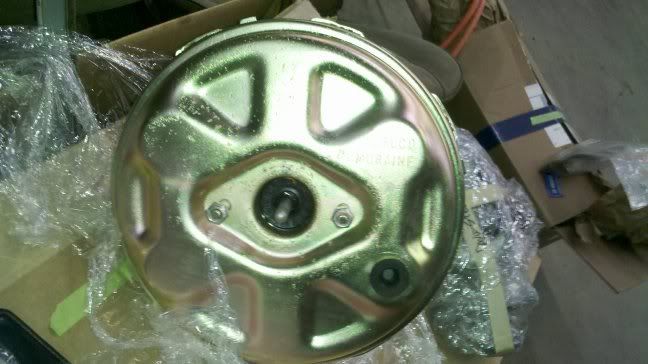 Here is the 5468309 master cylinder. It had pitting also, but since it is a rough casting, it does not show the pitting nearly as much.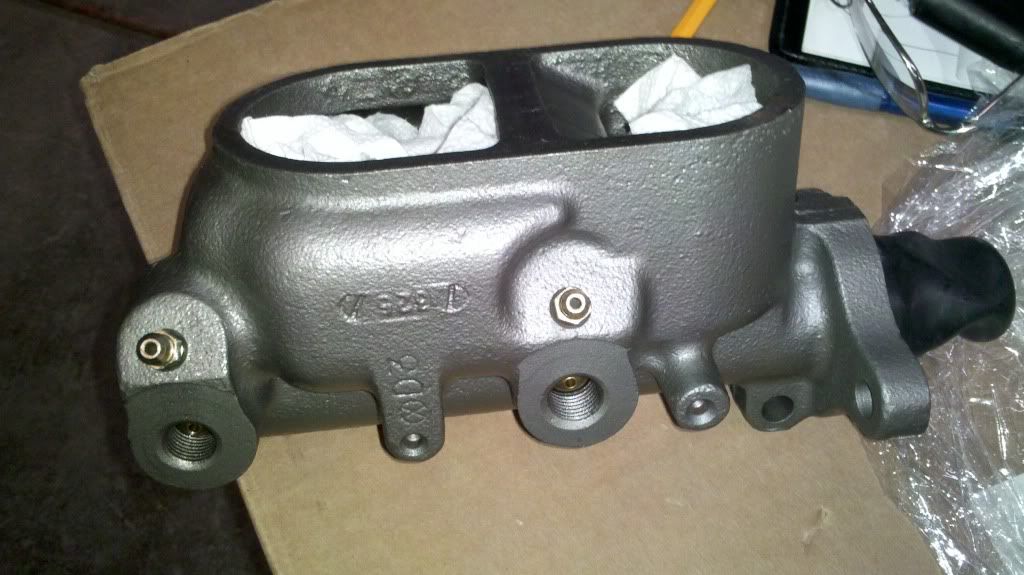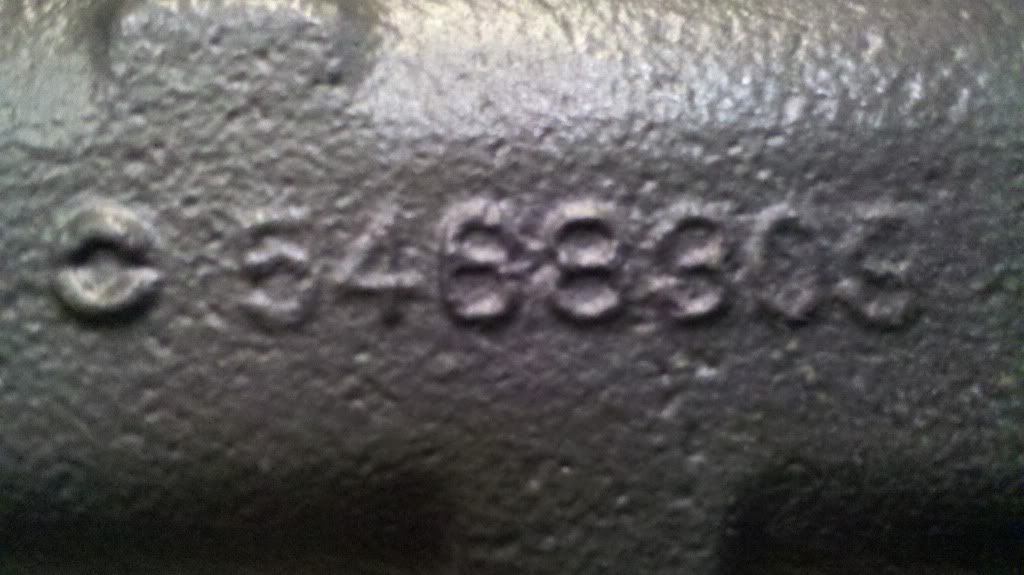 It has the "US" stamp on machined surface but it's not perfectly clear.

I am going to put this booster in with the original parts I am keeping with the car. However, I just bought a 9204 brake booster from Jeff A. aka PaceCarJeff. He said there is a small amount of pitting near the Delco logo, but it is otherwise in show condition.
Original 9204 Delco Power Brake Booster. dated "330" = November 26th, 1968.
which is only 11 days before the original booster was made. It's a perfect date.