One part that I'm missing is a fuel line support bracket. I saw one selling on EBay starting at 99 cents.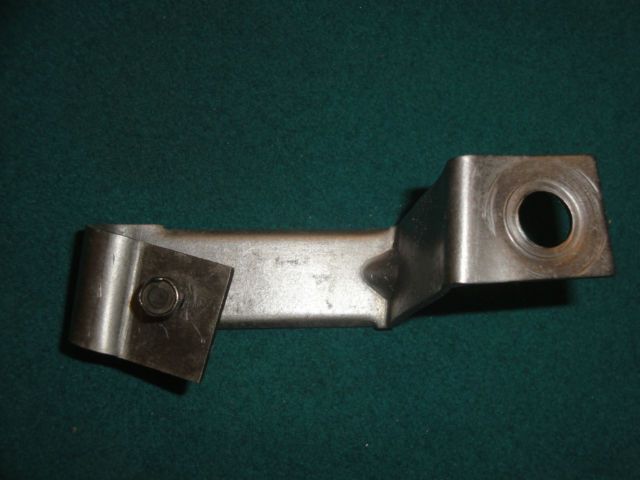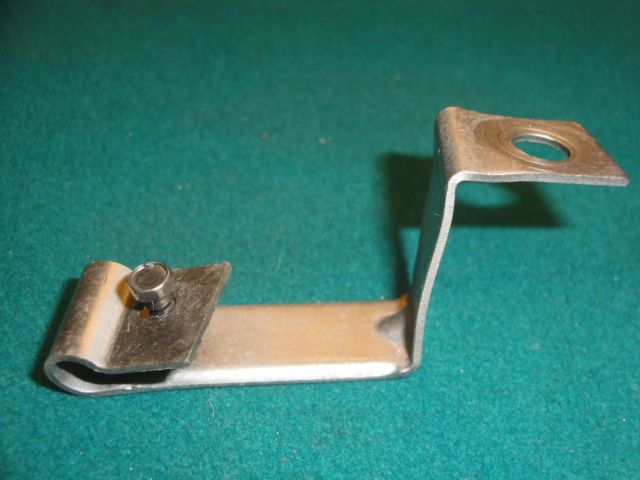 I set my EBay bidding program for $80. Looking at the clip, I thought it might go for about $40.
HA HA. Fat Chance! EBay auction item number 220998003115 sold for $504.
This part is available in repop through Heartbeat City for $24 and is made in the USA.  One thing I always like about HBC is that they list which parts are made in the USA. 
repop bracket:
I have been totally avoiding repop parts but if I can't find one at a reasonable price, I'm going repop on this bracket.  I don't believe that the repop has the stamping on it, but it looks like the stamping goes towards the carb and wouldn't be seen anyway. 
If the original little bracket is worth $504, I think my Z must be worth about a million dollars.
note 1: The bracket is listed in the 69 Camaro AIM under UPC Z28/A3, item 12 and is part number 3959444.
note 2: There is also a clip shown in UPC Z28/A3 near item 10. No number is given on this page. It's the same clip on UPC L78/A4 supporting item 7. I don't know if I'm missing this clip, and I should check with Mike to see if I have it. HBC lists the clip as their number EGP-1867 "Camaro Vacuum advance tube clip".